Webinars: your lead generation machine
Webinars can be a highly effective tool for marketing activities due to their interactive nature and ability to engage audiences in real-time. A powerful marketing tool that allows you to engage your audience, gather valuable insights, and generate leads. Integrating webinars into your marketing activities can boost brand awareness, credibility, and ultimately contribute to the growth of your business.
Why should you consider hosting regular webinars?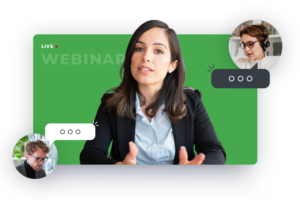 Real-time engagement
Live webinars offer the opportunity to interact directly with your audience. This engagement fosters a sense of community and trust, which can lead to increased brand loyalty and customer retention.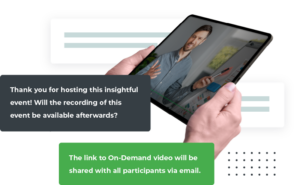 Immediate feedback and insights
During live webinars, you can collect instant feedback through polls, surveys, and Q&A. This feedback helps you understand your audience's needs, enabling you to refine your marketing strategies and improve your products or services.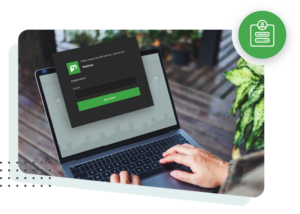 Lead generation made simple
Webinars can be gated, requiring viewers to provide their data to access the content. This allows you to generate leads and further nurture prospects through targeted follow-up email campaigns, converting interested viewers into customers.
Your main benefits
Reach your audience
With video, you can reach your target group anytime, anywhere.
Maximize ROI
Video generates more engagement than any other content.
Build trust
Video adds personality to your marketing campaigns.
From live to on-demand
Your webinar recordings keep generating leads for you.
Free consultation
with our video experts
What you can expect:
✔️ Discussion of your individual use cases + goals
✔️ Advice on the next steps of your video strategy
✔️ Help with identifying future video potentials
✔️ Evaluating whether our software is right for you