movingimage EVP
One centralized video solution for your entire enterprise communication.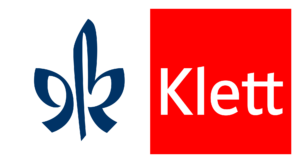 Live & On-Demand
Enterprise Video Platform
Powerful and easy-to-use video platform for all corporate use cases, live and on-demand. Highly-recommended!
Our evaluation showed that movingimage secure EVP is the best product on the global market.
The only enterprise video platform that meets our internal and external video requirements and security standards.
Top Corporate Use Cases
Searching for something else? Look into our knowledge base, where we keep all the good stuff…
We Protect Your Videos. Here's How:
GDPR-Compliance
Data protection compliance according to the EU-GDPR ISO 27001
Certified Data Centers
ISO 27001 certified data centers (high-security standard from the Federal Office for Security and Information Technology)
Data Processing Agreements (DPA)
Data Processing Agreements (DPA) and EU-Standard Contractual Clauses with subcontractors (e.g., Microsoft, Akamai)
Extensive Security
A variety of security measures, including SSL encryption, Geo-blocking, and token authentication
Video Management Made Easy
movingimage helps you store and manage your entire video portfolio–internal and web–with its easy-to-use software solutions that comply with the strictest security and privacy requirements.
Breakneck-Speed HTML5 Video Player

Being device-agnostic, our HTML5 player is designed to work across all systems and devices. It boasts fast loading time, high resolution, low CPU usage during playback, and Flash fallback.

Powerful API

Our REST API allows you to integrate movingimage video platform into your technology landscape. Use it to upload and administer video media, manage metadata and channels, etc.

Automated Transcoding

Our automated transcoding offers high-quality streaming coupled with quick uploading & conversion to standard or special formats that are used by the player for adaptive bitrate streaming.

Subtitles Feature

Our subtitles feature helps you add subtitles & closed captions to your videos, allowing you to extend your reach to new, international audiences and bolster your video engagement.

Scalable Delivery Options

Our delivery options draw on massively scalable systems that can deliver your live or on-demand videos to any device, anywhere in the world while providing safe and reliable redundant hosting.

Video Campaigns Analytics

Our user-friendly analytics monitors the success rate of your video campaigns at a glance. Use it to rank videos by performance, monitor trends, and track device distribution, among other metrics.
movingimage AI Video Features
AI and video is a powerful combination that allows users to automate a host of video workflows, from adding subtitles to editing, to video description. As an innovative video enterprise, movingimage stands at the forefront of AI-video with its comprehensive offering.