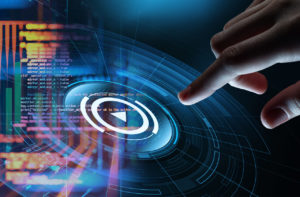 AI Video Features
A host of AI features can be used to streamline and facilitate your video workflows. They can be divided into three video categories that correspond with the three main stages of video: creation, management, and distribution.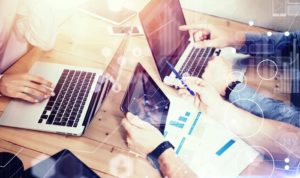 Video Delivery Options
Although both CDN and eCDN both deliver media at scale, one is designed for internet (public) delivery whereas the other one is designed for intranet (private) delivery.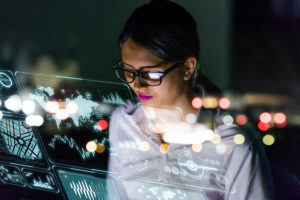 Security & Privacy for Video Content
An EVP (enterprise video platform) is designed to meet the highest data protection and security standards, including SSL encryption, Geo-blocking, and token authentication.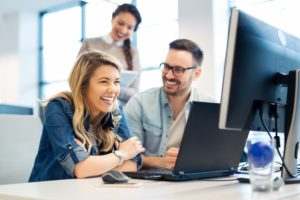 AI Subtitles
movingimage's AI (Artificial Intelligence) feature allows you to generate subtitles from scratch via AI-powered transcription and translate the outcome into 54 different languages. All at the push of a button.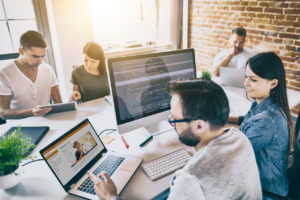 Metadata
Our metadata feature allows you to generate multiple labels in various languages for the same video, making it easier to find by other users from all around the world.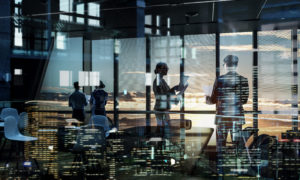 Analytics
Our video analytics feature provides you with comprehensive video insights–from plays to geolocation and devices to completion rates–all in one dashboard.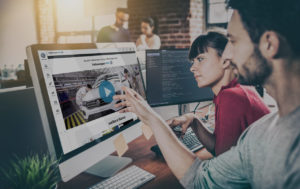 Video Thumbnail
Our video thumbnail feature allows you to easily generate or import a thumbnail that would give viewers a hint of your video content and draw them in.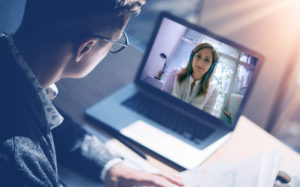 Transcoding
Our automatic transcoding feature allows you to enjoy high-quality video streaming anytime, anywhere, regardless of device and network conditions.